DR KRISTIN PAGLIA
CEO PS Arts
Dr. Kristen Paglia has been in a leadership role at P.S. ARTS for nearly a decade. In addition to overseeing the quality, content, and evaluation of P.S. ARTS' education programs, Dr. Paglia works to keep educational equity and excellence for all children at the center of everything at P.S. ARTS. Dr. Paglia is an active member of the state and national discourse around public education reform and has a seat at the table in numerous policy, advocacy, and planning groups. In 2013, Dr. Paglia was appointed to a special joint task force by California State Superintendent Tom Torlakson to help create "A Blueprint for Creative Schools," which was published in 2015. Dr. Paglia has taught courses on arts education, and arts-based strategies for teaching special education students at UCLA and Claremont Graduate University.
Recently, Dr. Paglia was honored to present her talk, It takes two to tango, and other lessons we learn from the arts about partnership, at TEDxUCLA. Dr. Paglia holds Masters' Degrees in World Arts and Cultures from UCLA and Arts Education from Harvard University. She also earned a Doctorate from Harvard in cognitive developmental psychology and has extensive experience developing arts programs and designing curriculum in urban public and independent schools
Jaime ZavAla
Executive Director ArtworxLA
A graduate of Azusa Pacific University (BA) and UCLA (M.Ed.), Jaime has over two decades of experience working in the nonprofit field.  Being a native Angeleno coupled with experience serving in international settings, Jaime brings to Seen & Heard an ability to help communities from different backgrounds come together for a common purpose.
Most recently, Jaime served as the Executive Director for Olive Crest-Los Angeles, a nonprofit organization dedicated to serving at-risk children and their families, many of whom are involved in the child welfare and juvenile justice systems.  During his tenure at Olive Crest, the organization saw an increase in volunteer engagement, corporate and individual donor engagement, and rapid expansion of its community engagement efforts.
Jaime's heart to serve underrepresented and vulnerable youth comes from his own personal story as well as being the parent of a child with special needs.  He's a dad to two wonderful kids, loves traveling, running, the arts, trying out LA's taco stands, and is an avid Dodger fan.
IRENE LEE
Attorney Russ August and Kabat
Irene Lee is a partner at Russ August & Kabat, where she focuses her practice on all aspects of intellectual property, including patent, trademark, copyright, trade secrets, right of publicity, and technology licensing.
Irene has been featured in WTR 1000 – The World's Leading Trademark Professionals and selected by peers and clients in Managing Intellectual Property's Top 500 IP Stars and Top 250 Women in IP. Irene was recognized as a Southern California Super Lawyer from 2013-2018, as one of Southern California Top 50 Women from 2016-2018, and one of Southern California's Top 100 Super Lawyers in 2017 and 2018. In 2017 and 2018, the Los Angeles Business Journal named her one of the Most Influential Women Lawyers in Los Angeles. In 2018, Los Angeles Business Journal named her one of the Most Influential Minority Lawyers in Los Angeles and one of the Leading Intellectual Property Lawyers in California.
MIRIAM CORTEZ-CÁCERES
Advisory Board
Miriam Cortez-Cáceres is an artist from Los Angeles, CA. Born to undocumented immigrants from Mexico and El Salvador, Miriam explores the narratives of her parents' upbringings and traumas by translating their experiences in her artwork. Creating surrealist paintings, drawings, and stop-motion animations, she deconstructs the politics of her family's ancestry
Miriam currently works for the nonprofit organization Peace4Kids, a program in Los Angeles serving youth in the foster care system ages 4-26. As an alumna of foster care, Miriam draws upon her personal experience to help advance an agenda of equity for youth impacted by trauma. An advocate for social change, she frequently facilitates Peace4Kids classes, utilizing art as a tool to assist youth in finding their voice.
KRISTEN YI
VP Financial Controller at Indian Paintbrush Productions
After graduating with a BA from UC Berkeley, Kristen got her start in accounting at KPMG Los Angeles, and transitioned to working in film production in 2004. In her fifteen years in film, her credits include titles such as "The Grand Budapest Hotel" and "Me and Earl and the Dying Girl". Kristen also currently serves as the chairperson of Pacific Crossroads Church's finance committee, and has been a deacon since 2014. Hawaii born and Texas raised, Kristen enjoys beachy vacations and watching Sunday football with friends. Kristen is thrilled to be joining the Seen&Heard team.
Jennifer Yang
COO, Forks Over Knives
Originally from Seattle by way of Taipei, Taiwan, Jenn moved to California to attend UC Berkeley and has stayed in the Golden State ever since, eventually getting her MBA from UCLA Anderson School of Business and settling in Los Angeles. Having built a career focused on brand management and digital marketing, she is the COO of an omnichannel plant-based lifestyle brand called Forks Over Knives, where she oversees business operations along with all things marketing. In her free time, Jenn enjoys hanging out with family and friends, traveling, cooking, and eating. Her ideal day is eating her way through a foreign city with family and friends.
Amy Carbo
Amy is a mother and a foster parent, a former small business owner and a nonprofit manager. She has six years of fundraising and event management experience and has volunteered as a CASA in Los Angeles for the past three years. She has held the educational rights of and advocated for two teens in foster care, volunteered for a camp for youth in care, and loves to bake custom birthday cakes for kids in the system. She has seen firsthand the overwhelming need for well-equipped caregivers and other supportive adults in the lives of transition age youth especially, as well as the need for creative strategies to engage and encourage this population.
Amy has also personally experienced the importance of regular breaks for caregivers, and as such, enjoys gardening, good music and long walks with her dog.
Dr. Cammie Rolle
Dr. Cammie Rolle currently works as a Neuroscientific Researcher at University of Pennsylvania and Stanford in the department of Neurosurgery, and has been conducting independent research for about a decade. Cammie obtained her PhD in Neuroscience at Stanford University, and is now a Neuroscience Researcher working within both the NeuroSurgery and Psychiatry Departments at Stanford University, University of Pennsylvania, and in collaboration with University of California, San Francisco. Cammie's career path to becoming a Neuroscientist is completely rooted in her experience working within the foster system. During her undergraduate career in Davis, Cammie co-founded a theater therapy program for foster youth utilizing a personalized musical theater experience as an alternative avenue for emotional rehabilitation. This work motivated her to further educate herself on the neural correlates of emotion and how we can use that knowledge to develop trauma-specific therapies, and started her on the path towards becoming a Neuroscientist.
Cammie is passionate about the brain as it relates to emotion and psychiatric symptoms, and her career goals center around utilizing her knowledge gained from her research endeavors to inform therapeutic options for foster youth that are grounded in neuroscience.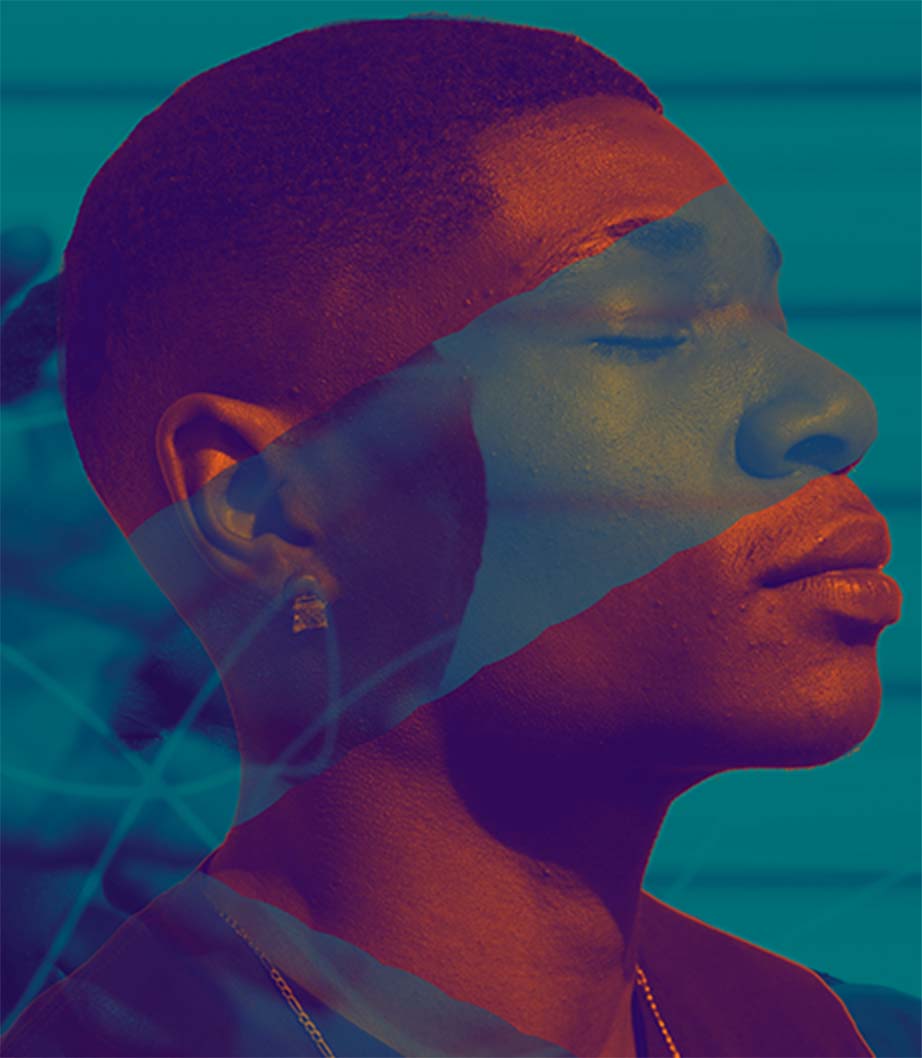 see&hear more
Stay inspired. Subscribe to the newsletter.